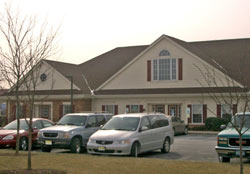 Contact Kaufman Chiropractic
We'd love to hear from you! Call us (609) 688-9200
Covid-19 Update
WE ARE MAKING YOUR SAFETY & HEALTH A PRIORITY
Social Distancing – We are extending our hours to minimize patient to patient interaction. We are only allowing one person in the waiting room and one person in the adjusting room at a time.
Cleaning – We are going above and beyond our normal cleaning protocols to keep the office safe and clean and sanitizing everything between each patient.
Only seeing sick or exposed patients via online or phone visits – If you are sick or think you have been exposed to COVID-19 please do not come into the office. You are welcome to schedule a phone consultation.
Our current hours are: Monday, Wednesday and Friday 9-1 and 3-6, Sunday 10-2
We are taking every step we are able to make our office the cleanest place you go outside of your home.
WE ARE MAKING IT EASIER TO COME IN
No commitment adjustments – For any friends, family, and patients we haven't seen in awhile who just want to come in to get an adjustment, no exams or commitment to care are necessary, just let us know that you are
coming.
Web-based care – We are offering online learning to help with tips on bolstering immune function and self-care for injuries, as well as fielding health questions via email or phone even on days we are closed.

CONTACT
Kaufman Chiropractic
10 Vreeland Dr.
Skillman, NJ 08558
T: (609) 688-9200
F: (609) 688-9234
Click Here for After Hours Emergencies
Office Hours
M
9:00 – 1:00
3:00 – 6:00
T
9:00 – 1:00
3:00 – 6:00
W
9:00 – 1:00
3:00 – 7:00
F
9:00 – 1:00
3:00 – 6:00

FIND US
Kaufman Chiropractic is located in the Montgomery Professional Center on Route 518. The office is 1/2 mile west of the intersection of Route 518 and Route 206.