Meet Dr. Michael Kaufman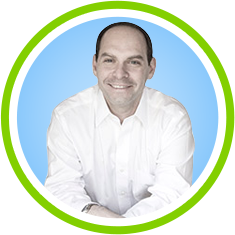 Since 2003, Dr. Kaufman has delivered high-quality wellness management to patients wishing to eliminate their pain and optimize their function. His mission is to help those he serves live a life of vitality that is fueled by activities they enjoy and want to participate in.
At Kaufman Chiropractic we welcome every member of the family, from babies and children to parents and grandparents. We emphasize a precise, gentle approach to health care, and feature the best in high-tech treatment modalities.
A Dramatic Change in Professions
When Dr. Kaufman was enrolled in pre-med studies, his mother became ill. She was subjected to a confusing variety of medical treatments and given vast amounts of medication. Nothing helped. Dr. Kaufman became so frustrated with his observations that he changed his major and ultimately received a degree in business management.
While in New York, he worked in the field of entertainment: comedies, TV and movies. One day, he found himself bending over—and unable to straighten back up. He suffered from severe low back pain for three days before reluctantly agreeing to see a chiropractor.
That chiropractic visit changed his life. He experienced immediate pain relief and was utterly astounded that this friendly doctor, in his welcoming office, helped him without resorting to a single drug. Shortly thereafter, Dr. Kaufman made the life-altering decision to give up his career in entertainment. He enrolled in chiropractic college.
A Thirst for Knowledge
Dr. Kaufman received his Doctor of Chiropractic degree from Life University, College of Chiropractic in Atlanta, Georgia. He has continued to expand his knowledge through advanced seminars and specific postgraduate training.
He is Webster-certified and is the current vice-president of the New Jersey Chiropractic Council on Sports Injury and Rehabilitation. Dr. Kaufman is also a respected expert in the treatment and rehabilitation of carpal tunnel syndrome.
Outside the Office
Dr. Kaufman is married, with a young son and a pet rabbit. He was a volunteer firefighter with the Montgomery Township Volunteer Fire Company #2 for 12 years and president of the organization. He also enjoys the benefits of regular exercise.
The experienced and professional treatment at our chiropractic care center is all about you. Your well-being is our primary focus and we will always go the extra mile to ensure your satisfaction. Our office is open late and we feature same-day appointments, as well as house calls when necessary.
Contact us today for a free consultation!
---
Meet Dr. Kaufman | Kaufman Chiropractic | Chiropractor Skillman