Pregnancy & Pediatric Care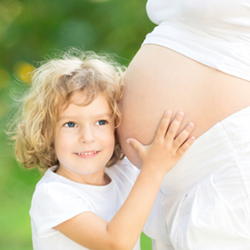 Getting the best care for you and your baby from the start is very important. Chiropractic care can provide you with the healthiest pregnancy possible and provide your child with an opportunity to get off to a great start in this big scary world. Finding the best chiropractic care for you and your baby can be difficult. Dr. Kaufman is Webster certified and has an extensive amount of experience working with expecting moms and children of all ages, starting just hours after birth.
Pregnancy Care
At first glance, most people don't see the connection between chiropractic and pregnancy. However, there are four stages in which having an optimally working nervous system can help both mother and child. read more»
Pediatric Care
Children are some of the biggest beneficiaries of chiropractic care. Surprised? Those who think of chiropractic as primarily a solution for neck and back problems are surprised to learn that chiropractic can be helpful for many types of childhood health problems. read more»
Call today to learn more about how we can help or to get started with us during this beautiful time in your life!
---
Pregnancy & Pediatrics | Kaufman Chiropractic | Chiropractor Skillman